March 12th, 2020 · 4 min read
Addressing the manufacturing skills crisis with Strategic Enterprise Education™
Record growth in manufacturing job opportunities
Ever-expanding technologies like artificial intelligence, automation, the internet of things and advances in robotics
Lack of skilled employees to fill these new roles
With career opportunities in everything from engineering and design to material science and process technology, manufacturing output offers a host of challenging jobs. A new generation of workers has the opportunity to answer big questions like: What am I going to build next? How will I build it? and How do I make sure it stands up to the demands of its use?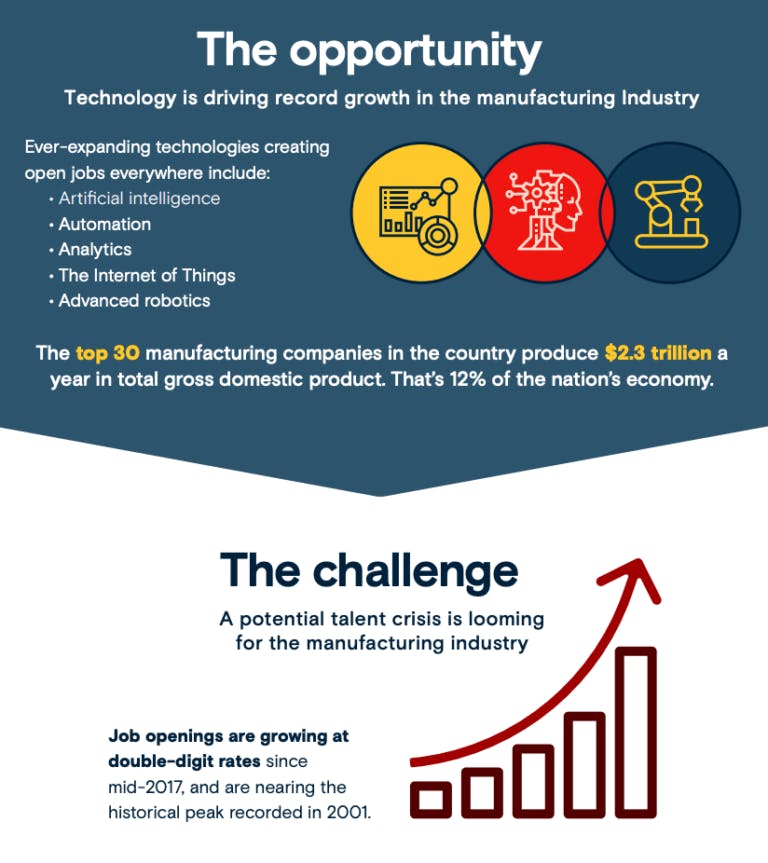 Today's and tomorrow's manufacturing employees want opportunities for upskilling and growing their own competitive advantages as well as their company's. Strategic Enterprise Education™ allows manufacturers to attract, retain and develop the talent needed for businesses to capitalize on the opportunities created by the advancement of technology.
Education is a mindset differentiator that enables employees to grasp new technologies not just for a specific job but for the growth of their career and the growth of the company. 
You can address talent development challenges
See how a partnership with InStride can meet the challenges of tomorrow, with action today.