February 11th, 2021 · 2 min read
3 reasons to lean on workforce education for DE&I progress
It goes without saying that education has the potential to open many doors. But the truth is, not everyone has the same level of opportunity.
This is where "workforce education as an equalizer" comes into play, empowering companies to propel positive, lasting change on the diversity, equity and inclusion (DE&I) front.
1. Equality gap: Impact of COVID-19 on unequal access to education
Even before the coronavirus pandemic, long-standing equality gaps existed in higher education. Now, that gap has widened and DE&I challenges are felt more profoundly by various racial and ethnic groups such as Black and Latino Americans, as well as Native Americans and other historically underserved populations. These groups are having to drop out or not enroll in higher education at a higher rate due to barriers such as socio-economic issues, distance, lack of time or extra pressures created by the pandemic.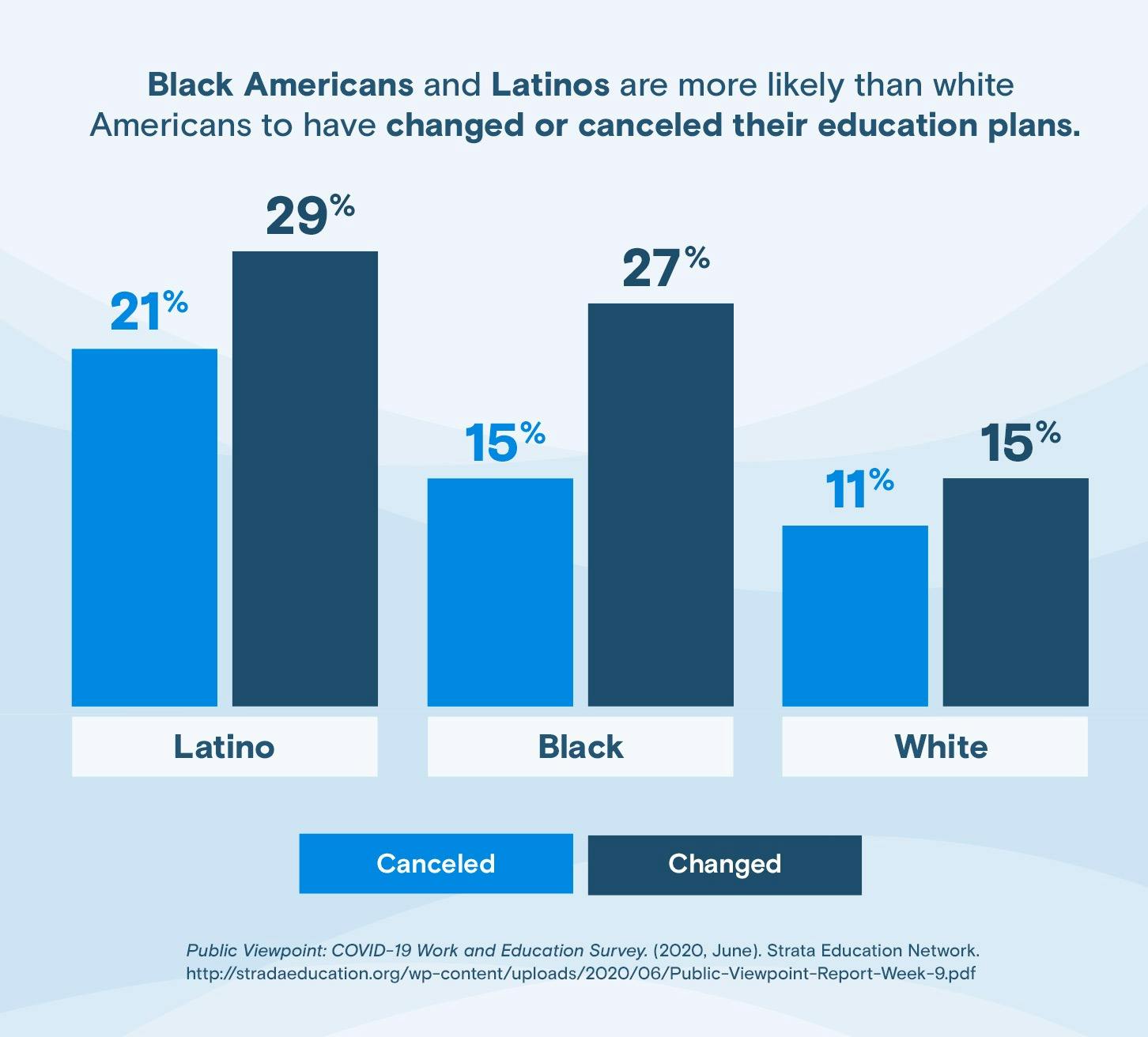 However, in this environment, companies are in a position to make a meaningful difference. Providing company-sponsored learning opportunities for every employee through workforce education has an impact on long-term career growth and forges a brighter path towards DE&I advancements.
2. Industry 4.0: The automation/displacement ratio
The rise of automation in the workplace affects different people in different ways. For example, those with a high school degree or less are four times more likely to be in a highly automatable role than individuals with a bachelor's degree or higher.
From a DE&I perspective, the human cost of automation disproportionately impacts under-represented groups.
Organizations need to build an adaptable and flexible workforce to thrive in this age of automation. Offering higher education and other upskilling opportunities for all is not only critical for company growth, but also enables DE&I progress in the workforce.
3. Upskilling: Demand for a diverse pipeline of skilled talent
Cultivating a diverse talent pool provides a company with powerful benefits. According to research, a diverse workforce is more creative and innovative. In contrast, companies without a diverse pipeline will continue to hire and invest in the same groups of people, which will inhibit growth, progression and their competitive advantage.
A key to developing a diverse pipeline is to invest in your talent with workforce education that delivers skill-building opportunities. When a company embraces a strategic approach to workforce education, it's making a meaningful and durable commitment to nurture a more diverse talent pool with in-demand skills and support DE&I goals.
You can address talent development challenges
See how a partnership with InStride can meet the challenges of tomorrow, with action today.