November 20th, 2020 · 4 min read
How to reshape employee training and development with education
Learn how to transform your training and development approach with education.
Employee training and development programs are ready for much-needed makeovers. Traditionally designed to provide tactical knowledge, these short-term efforts have focused on understanding company processes and learning day-to-day tasks.
It's time to redefine what's possible. By doing so, businesses can transform their training and development program from a "nice-to-have" into a strategy anchored in education that is connected to business goals, driving positive financial ROI and social impact.
What are the benefits of employee development?
The benefits of employee training and development programs include:
Evaluating skills gaps and upskilling employees
Improving employee productivity
Increasing employee engagement and satisfaction
Maximizing employee potential and company revenue
Increase promotions from within
Once you understand the benefits of employee development, it's time to start building a talent development strategy for your workforce.
Employee engagement through training and development
In a study by Gallup, only 13% of employees report as being engaged at work. With modern employees placing a greater emphasis on learning, it's up to you to build development programs that focus on nurturing skills and career growth. This is key to creating a productive and engaged workforce. 
How to create a successful employee development and training program
As you create your employee development and training program, you'll want to follow the below steps to ensure your program is actively engaging for your workforce.  
Map out company roles and the skills required of each of those positions
Identify skills gaps within your organization
Focus on what your employees want
Choose the right training and education methods
Set up metrics to measure the impact of your efforts
Follow through and check-in on employees
Instill employee development into every aspect of company culture
The importance of employee training and development programs
Across the country, business leaders and employees agree that upskilling and reskilling talent is a top priority. However, traditional employee training and development methods alone are not working. Organizations must expand their employee development strategy to create a more adaptable workforce and achieve company objectives in today's post-COVID-19 environment, where the need for upskilling has grown exponentially.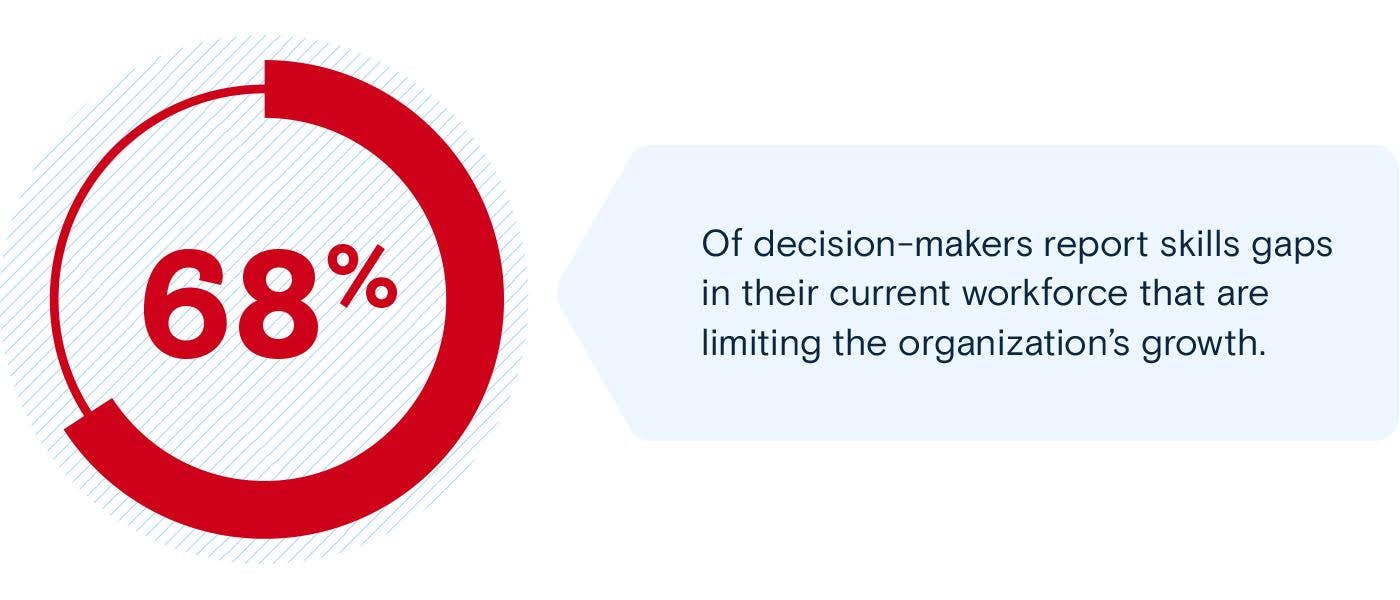 U.S. corporations spend nearly $28 billion on educational programs annually. These typically include traditional training programs – ranging from orientation and onboarding, to products, services and safety training – that often miss the mark when it comes to aligning evolving company objectives to the right offerings and career paths, for the right populations.
Additionally, many employees say they're interested in corporate-sponsored learning programs, yet less than half actually know their employers offer them. Many corporate HR departments also don't have the resources or know-how when it comes to managing these education programs or measuring their effectiveness.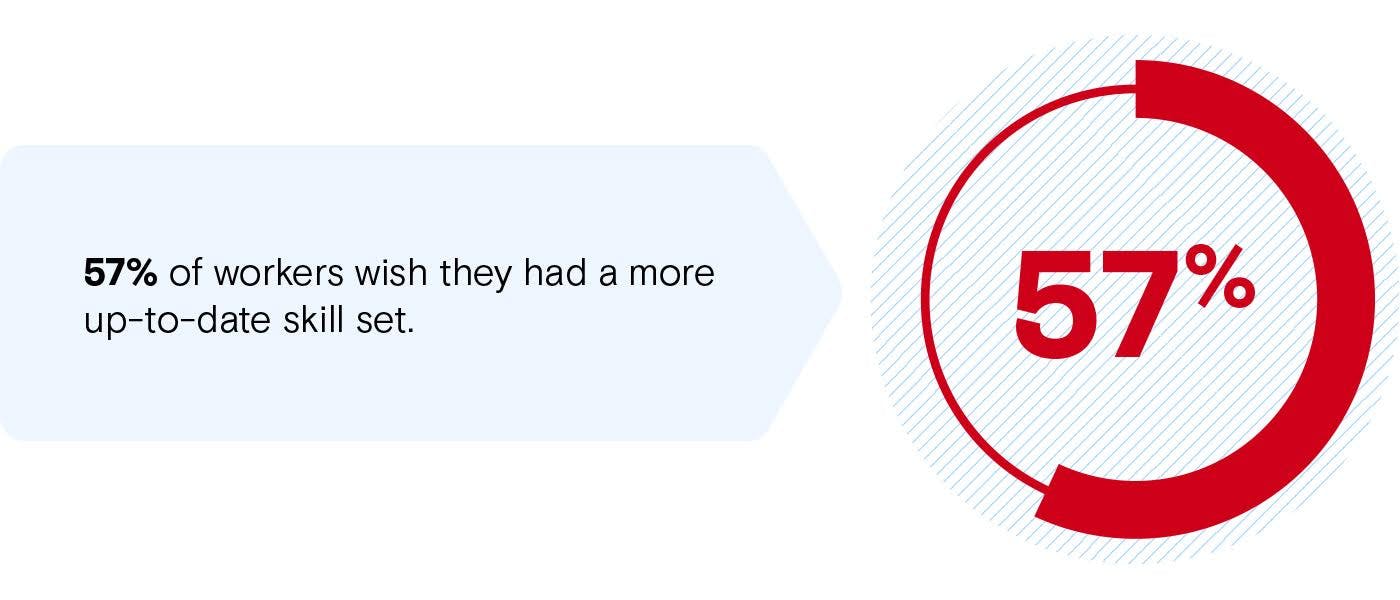 These are challenging issues, but overcoming them is within reach with the right approach. 
Re-imagining education as a strategic skill-building catalyst
Solving issues, such as upskilling and reskilling gaps, require business leaders to view education as a strategic investment in their employees and not just another company administrative cost or line item. For example, strategic education programs or formal learning includes premium university content that is mapped out to an individual's career path. What do they want and need to learn to grow individually and make a stronger impact on your business?
To encourage lifelong learnings and sustainable long-term company growth, here are more questions for employers to consider: 
How can we close skills gaps with our current talent, and what talent do we foresee needing in the future? 
How can we create a sustainable framework that will actually give us that return on investment? How do we roll it out? 
What can we do to make employees aware our program exists, and how can we secure program buy-in from them? 
How do we offer our employees opportunities and skills that align with their personal or professional interests and our corporate interests?
When companies make a commitment to view education as a vital strategic component of talent development, the next step is to take action. 
You can address talent development challenges
See how a partnership with InStride can meet the challenges of tomorrow, with action today.