July 12th, 2021 · 4 min read
Online learning statistics L&D leaders need to know in 2023
This blog is part of our series on workforce education statistics that you need to know to develop and execute programs that build a resilient, thriving workforce, prepared for the challenges of today and tomorrow.
Online learning has become the new norm and continues to expand its reach. The total market for online learning worldwide is forecast to expand exponentially, reaching over $370 billion by 2026. And one of the biggest growth drivers in the industry is the business sector.
This rise of online learning has been driven by both adult learners and companies, for the benefit of both. The positive impact of online learning includes improved access to quality higher education, greater opportunities for in-demand skills development among employees, plus advancements on the diversity, equity and inclusion (DEI) front.
For companies, it's worth investing in online learning and training for employees as it also leads to growth opportunities for both the business and the individual. For example, a recent survey reveals that businesses with comprehensive training programs have 218 percent higher revenue per employee and 24 percent higher margins.
Here are more online learning statistics, trends and data related to the evolving landscape of higher education and workplace learning.
Top online learning statistics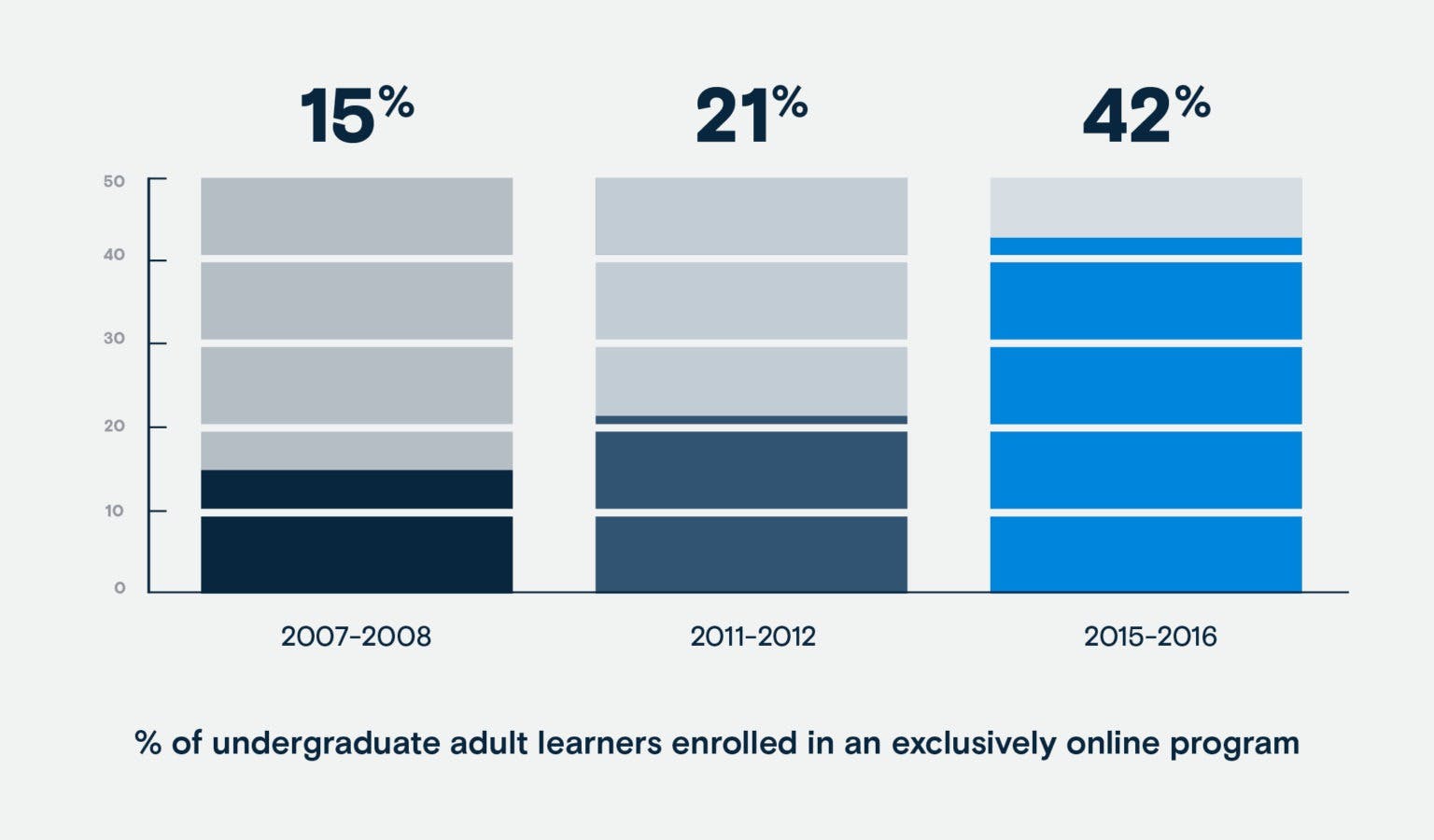 Online learning in the workplace
Adult learners and online engagement
Online learning and talent acquisition
The online learning movement was set in motion a while back, but these recent online learning statistics reflect how the momentum continues to accelerate and transform the workforce education landscape.
You can address talent development challenges
See how a partnership with InStride can meet the challenges of tomorrow, with action today.