March 11th, 2021 · 3 min read
10 talent development statistics you need to know in 2023
In 2023, companies continue to break new ground and open doors of opportunity with workforce education that delivers business value, as well as cultural and social impact. In this dynamic environment, it's crucial to keep updated with the latest trends.
This is part of our blog series on workforce education statistics that you need to know to develop and execute programs that build a resilient, thriving workforce.
The global pandemic fueled demand for new skills across all industries, affecting 60% of workers. The need prompted concerns about skill-building among employees — 55% reported more stressed, 41% said it takes them longer to finish work now and 22% admitted their work standard has lowered. This impacts productivity, performance, and ultimately the business. 
For these reasons and more, companies need to make a strategic investment in talent development as they prepare their employees to successfully meet the challenges of today and tomorrow. 
10 talent development statistics to be aware of
Here are some key statistics that every HR leader needs to consider when developing and implementing their talent development strategy.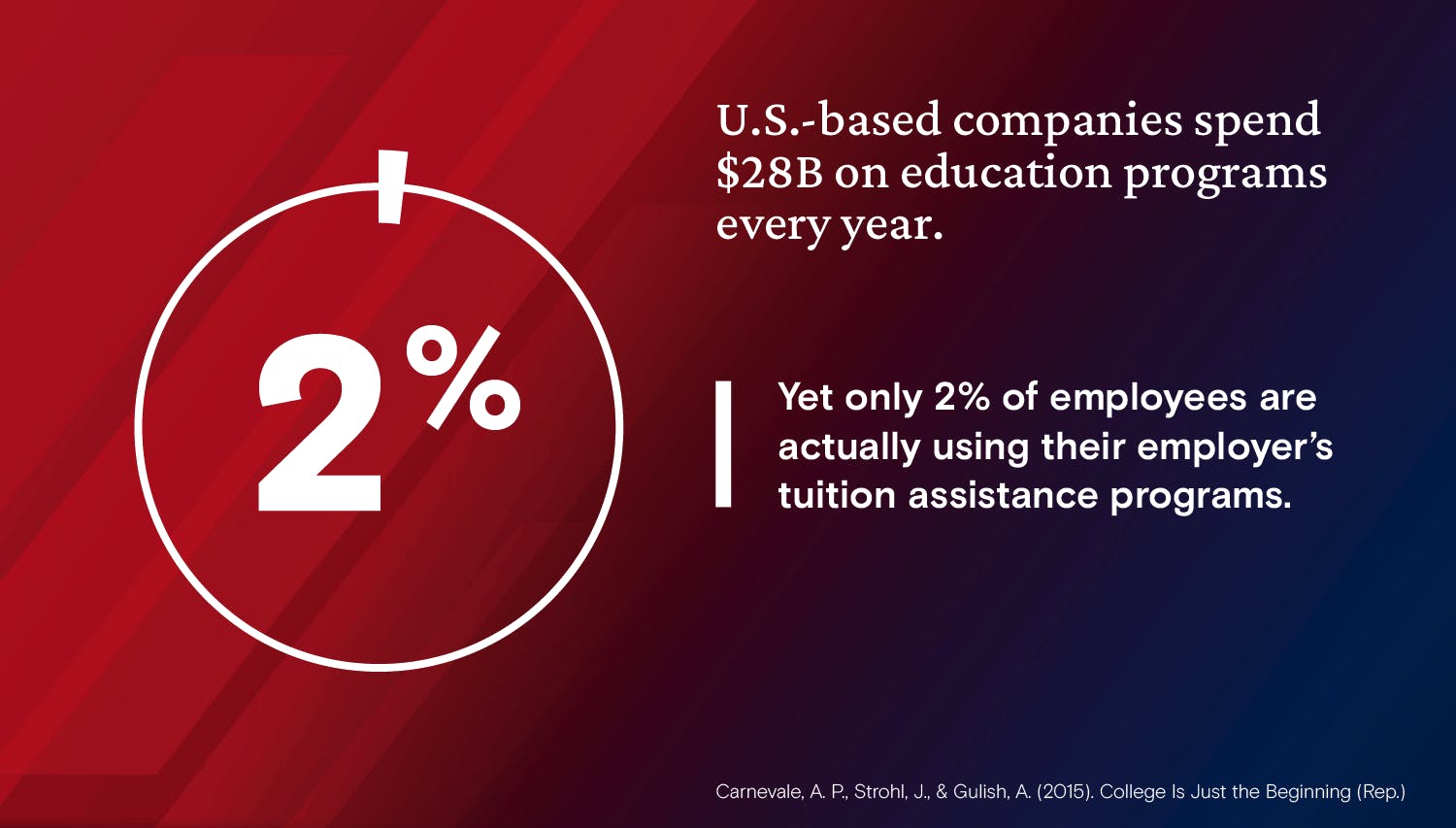 88% of c-suite executives believe providing employees access to education is a critical part of their organization's business strategy, and 80% will continue their investment for the 2020-2021 academic year. (InStride/Bain & Co.)
64% of learning and development professionals say that reskilling their current workforce to fill skills gaps is more of a priority now in a post-COVID-19 world. (Linkedin)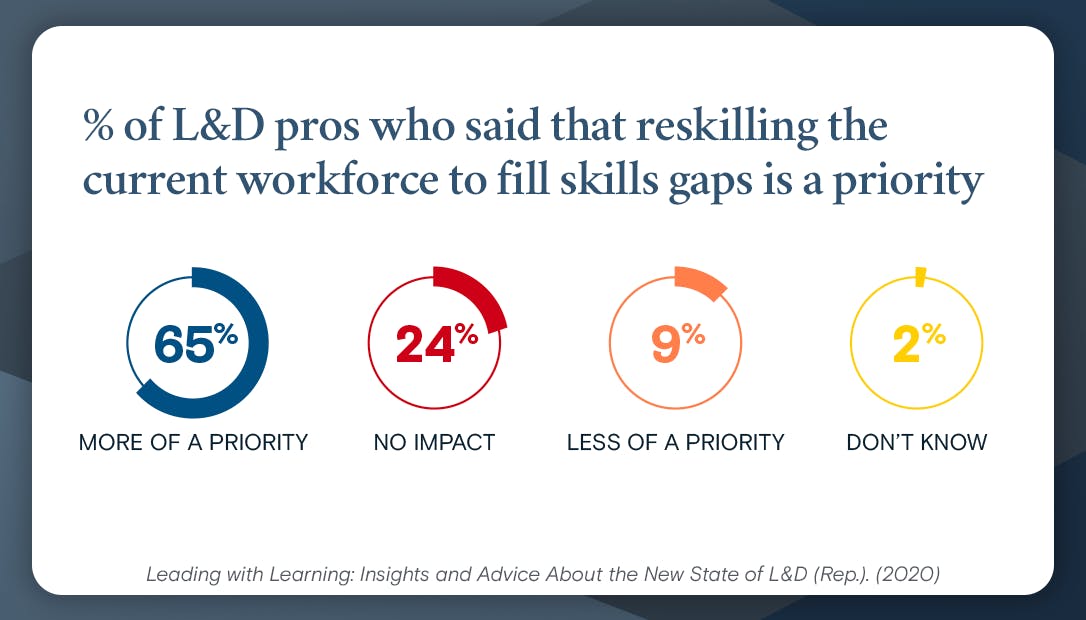 There's no question that the talent development landscape continues to evolve. These statistics illustrate that point. However, amid employees' increased concern about their skill sets and the rise of new opportunity gaps, the value of investing in a talent development strategy and workplace education remains the same —  building a stronger workforce and enriching the lives of your employees.

Learn more about how workforce education creates talent development paths that deliver meaningful outcomes by checking out this resource, 5 steps to reskill your workforce.
You can address talent development challenges
See how a partnership with InStride can meet the challenges of tomorrow, with action today.